Description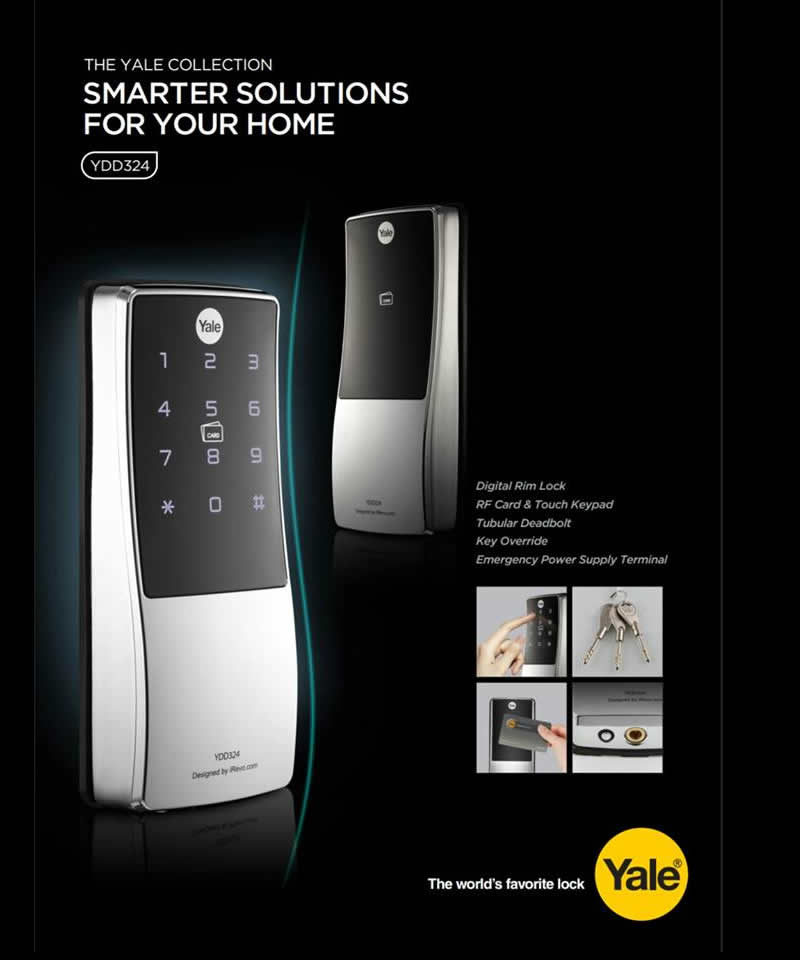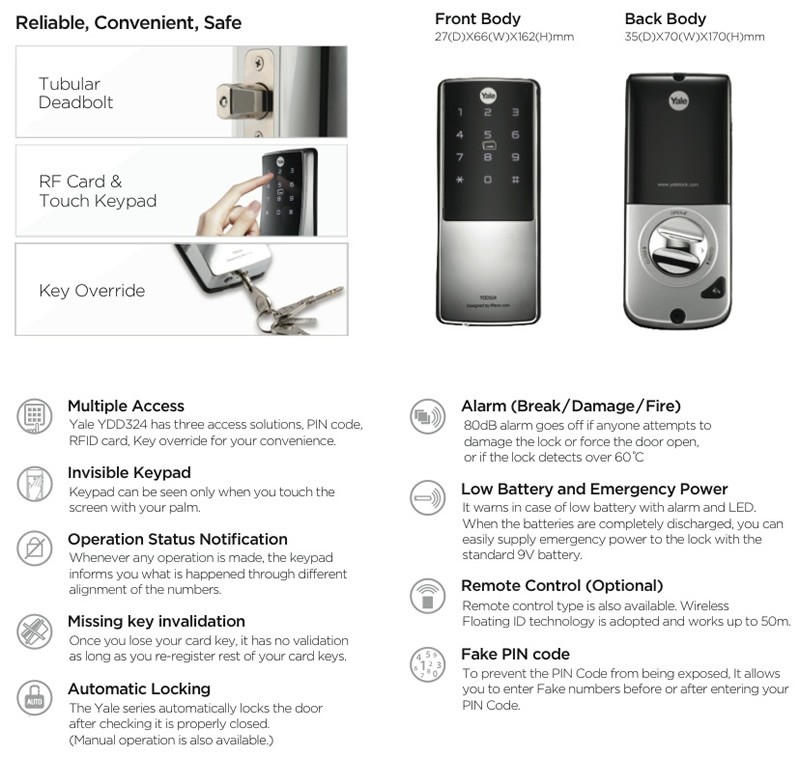 YDD324 – Reliable, Convenient, Safe
Features & Benefits:
Multiple Access: Pin Code, RFID Card and Key override and Remote Control (Optional)
Modern & Slim Design
Missing Key Invalidation
High Temperature Alarm
Fake PIN Code
Technical Details:
Pin Code: 4-12 digits
Emergency Power Supply
Front Body Dimension: 27(D) x 66(W) x 162(H) mm
Back Body Dimension: 35(D) x 70(W) x 170(H) mm
Warranty: 2 Years Product Warranty with the First Year Service Warranty from the Date of Delivery and Installation.
*10 Free access cards or key tags (or mixed, 10 pcs in total) will be provided by SafeTrolley.com (Owned & Managed by Wise Group Pte. Ltd.). The free access cards / key tags will be mailed out 5 working days after installation or payment whichever is later, upon email or phone request. The design and appearance of the free access cards / key tags are different from the original ones that come with the digital lock package.