Description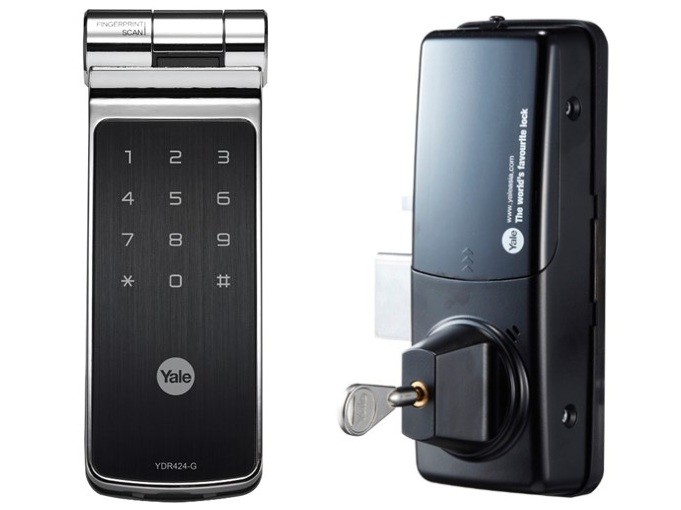 Features & Benefits
Automatic Locking
The built-in Auto Lock sensor automatically locks a door within 5 seconds after the door was closed.
Safety Mode
Safety mode can be used for professional and high secure management. The Master code is used for programming and for feature settings. it must be created prior to programming the lock. The Master code will also operate (unlock/lock) the lock.
Low Battery and Emergency Power
When battery power is low, the Low Battery Warning indicator flashes RED. If battery power is completely lost, use the 9Volt battery override.
High Temperature Alarm
When there's fire, it detects the temperature of the inside. It not only goes off an alarm but also releases the lock status automatically.
Tamper Alert
Audible alarm sounds if attempting to forcibly remove outside lock from door.
Remove Control
You can use the Remote Control installing the applicable remote control module.
Wrong Code Entry Limit
After five (5) unsuccessfull attempts at entering a valid code, the unit will shut down and not allow operation.
Warranty: 2 years product warranty with the first year service warranty from the date of delivery and installation.