• New Technology HD-TVI CCTV • 720P/1080P Video Quality • Highly Affordable Price • Mobile & Web Access • Lifetime Technical Support

Superior Video Quality. Affordable Price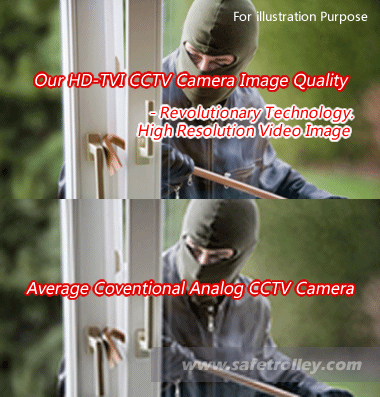 CCTV Camera technology evolves fast. High definition camera video quality becomes compulsory to meet surveillance requirement; price is also a concern. With the emergence of HD-TVI (High Definition Transport Video Interface) CCTV Camera, you can enjoy the 720P / 1080P video quality at a very affordable price. The revolutionary technology of HD-TVI transmits uncompressed yet high-resolution video over the conventional CCTV camera cables.
SafeTrolley's HD-TVI CCTV Camera Packages stream and record superior quality surveillance video without any video delay in live viewing.
›› Watch the recorded demo video here (720P)
›› Watch the recorded demo video here (1080P)
---
Upgrade Your CCTV. Reuse Your Cables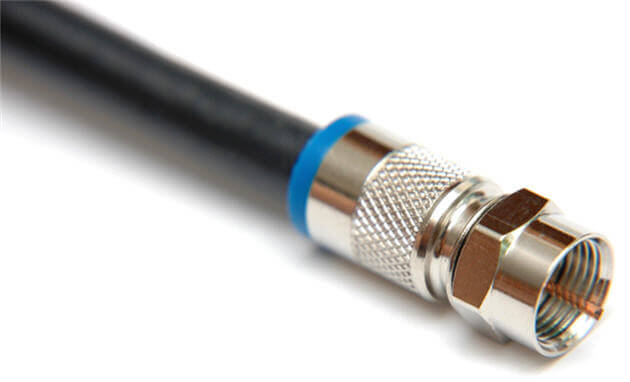 HD-TVI CCTV Camera is the ideal choice if you want to upgrade from standard definition analog CCTV camera to higher resolution CCTV camera, because your existing cable infrastructure can be re-used. SafeTrolley's HD-TVI CCTV Camera Packages helps save big costs if you are considering to upgrade your home CCTV, or business CCTV to a higher resolution video quality.
If you want to upgrade your conventional (maybe already blurred) analog CCTV system to the higher resolution HD-TVI CCTV at unbelievably low cost? ›› Talk to us now today!
---

---
Mobile & Web Access from Anywhere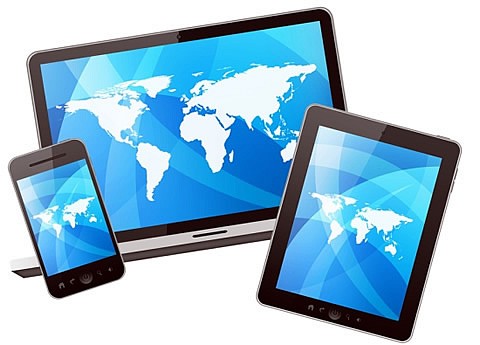 Naming it "Analog" CCTV camera doesn't mean the system has no internet connectivity. On the contrary, SafeTrolley's HD-TVI CCTV Camera Packages excels in the mobile and web access functions.
With the given premium Never-Expired domain name and premium DDNS Service (You don't have to pay any annual fee!), You can make full control of the CCTV cameras via web access, such as live view, replay, download recorded videos, reboot device, change system settings, etc; Our in-house developed free mobile APP on iOS and Android, will give you the freedom to access to the CCTV cameras while you are on-the-go.
---
Keep Your Video Records for a Longer Period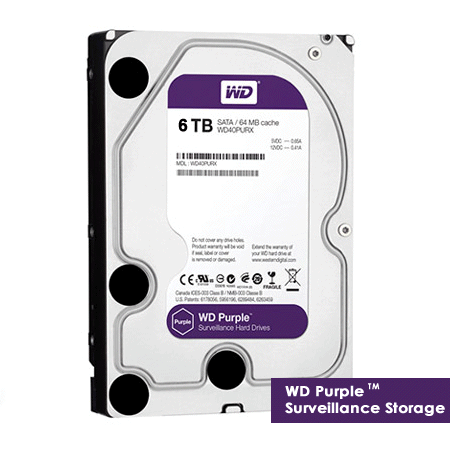 Tired of your existing security camera which can only keep video record in an easily damaged SD card for 4~12 hours, SafeTrolley's HD-TVI CCTV Camera Packages can keep the video records for up to 18 months*!
With the video records stored in the highly durable Western Digital® Purple Surveillance Series Hard Disk which is dedicated for surveillance systems, your important video files are extra safe with you for the period as long as enough.

*1 HD-TVI camera in 720P resolution, 6TB HDD, 24×7 recording
---
Lifetime Technical Support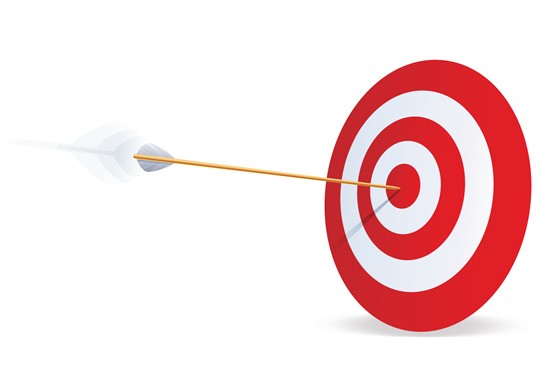 We are not merely a hardware seller, we are your partner and service provider on security solutions. On top of 2 years' product one-to-one exchange warranty for our SafeTrolley's HD-TVI CCTV Camera Packages, we also provide the lifetime technical support! Even better, our lifetime technical support can be totally free of charge! (›› Read details here)
Maybe you just get your router changed, or you are using a brand new smart phone, or you want to enable your motion email alert setting, or other technical issues, don't worry, we are always here to help you out!
---

---