If you are using Hikvision's CCTV camera systems, such as IP Camera, NVR, Turbo HD Cameras, etc, you are using either Hikvision iVMS-4500 or Hik-Connect app on your mobile phone.
This guide focuses on teaching you how to use the Hikvision devices on the Hik-Connect mobile app on iPhones and Android mobile phones. We are using iPhone as an illustration, the steps are similar on the Android phones.
If you want to find out how to access to Hikvion DVR/NVR/IP Camera from PC, please refer to How to Use Hikvision iVMS-4200 on PC
If you want to use Hikvision iVMS-4500 on iPhone and Android Phones, this is the step-by-step guide: How to Use iVMS-4500 on iOS and Android
If you are using Dahua's CCTV Camera systems, you will find this useful: How to Use Dahua iDMSS on iPhone & Dahua gDMSS on Android Phone
What is Hik-Connect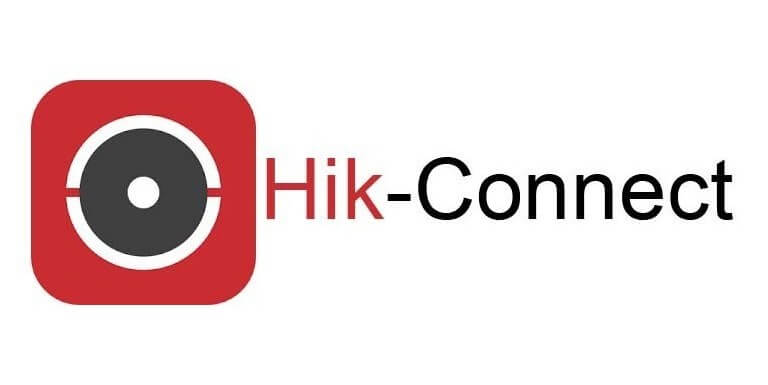 The Hik-connect app is from Hikvision, which is developed to connect Hikvision's IP Cameras, NVRs, Turbo DVRs, etc to your iOS and Android mobile Phones. It allows users to live view and replay Hikvision's devices remotely. In addition, with the latest update, you can choose either Hikvision's P2P or the IP/Domain to connect the Hikvision's devices in the Hik-Connect app. Instant push notification for motion detection is also available in the Hik-connect app.
How to Use Hik-Connect on Mobile for both iOS and Android?
1. Download the "Hik-Connect" app from the iOS app store or Google Play
2. Open the app. Select the country of your residence
3. Now you have two options: either login your Hik-Connect account, or add your device to the Hik-Connect App directly. Please approach your vendor if you don't know what to do. If you want to find out how to enable Hik-Connect service at your Hikvision DVR, NVR and IP Cameras, please refer to Step 2 of How to use Hik-Connect at Hikvision iVMS-4500
4A. If you are using Hik-Connect service, please "Login" as instructed on the app. You should be able to get access to the Hikvision devices after login.
4B. If you are using domain name service, please click the "+" icon on the top right corner. Followed by "Manual Adding". The following tutorial will be mainly based on using the domain name service
5. Select "IP/Domain". Enter the details as given by your vendor. After all the details have been entered, click the top right corner of the "Save" icon. Once you see the Camera No changes to the right number of cameras you have installed, that means the connection is successful. Click the "Start Live View" at the bottom.
6. You can click the number icon of "1", "4", "9", "12", "16" to change the number of live views to watch at the same time.
7. You can click the "SD" icon to change between the clear view and the fluent view.
8. To watch the recorded video, click the top left icon as shown below.
9. Select the Playback Date, Playback Time and the camera you want to watch the playback records. Click "Start Playback" after that.
Summary on Use of Hik-Connect on Mobile (iPhone & Android)
The Hik-Connect app is intuitive, light-weight and easy-to-use. You can play around with the app, what you do on the Hik-Connect app will not affect the Hikvision CCTV Camera you installed. If you still face any issues with Hik-Connect and your Hikvision CCTV Cameras were installed from us, please contact us for support.
Want to install Dahua or Hikvision IP Camera, HDCVI, HD-TVI CCTV Camera for your home or office? Browse various types of IP Camera & HD-TVI CCTV Camera packages!