• 1200 TV Lines Resolution • SONY® IMX238 Image Sensor • Mobile & Web Access • Up to 12 months Recording • Lifetime Technical Support


Not-the-Average Analog CCTV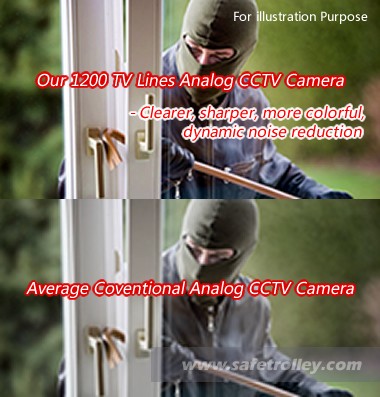 1200 TV Lines camera resolution (1280×720), 24 embedded LED lights which allows up to 20 meters' night vision coverage distance, metal casing vandal proof camera, 1/3″ SONY CMOS IMX238 Image Sensor, On-Screen-Display Settings, Dynamic Signal Enhancement functions, are some of the keywords which describe the features of our analog CCTV camera package – you are choosing the best quality analog CCTV camera packages available in the market!
SafeTrolley's 1200I CCTV Camera packages are economical CCTV camera packages for your home or business, while the video quality is not compromised.
›› Watch the recorded demo video here
---
SONY® 1/3″ IMX238 Image Sensor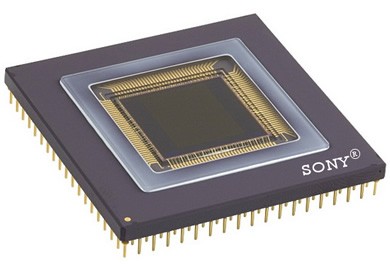 Our analog CCTV cameras use SONY® 1/3″ IMX238 Image Sensor which adopts CMOS technology to achieve high picture quality at the low illumination. The sensitivity of the CMOS image sensors in the near infrared light region has improved up to 2 times compared to other products. This enables the users of our analog CCTV cameras to identify objects clearly enough even in the night-time shooting.
SafeTrolley's 1200I CCTV Camera packages is leveraging on the cutting-edge SONY® 1/3″ IMX238 Image Sensor, to achieve your high quality video recording requirement.
›› Contact us now for more product details
---

---
Mobile & Web Access from Anywhere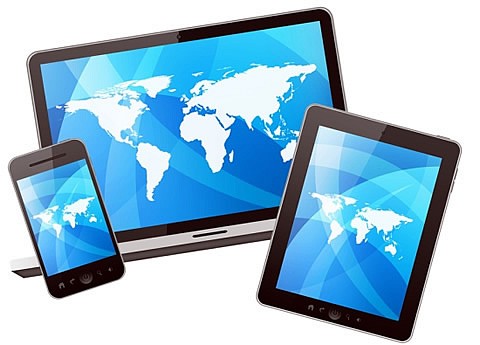 Naming it "Analog" CCTV camera doesn't mean the system has no internet connectivity. On the contrary, SafeTrolley's 1200I CCTV Camera packages excels in the mobile and web access functions.
With the given premium Never-Expired domain name and premium DDNS Service, You can make full control of the CCTV cameras via web access, such as live view, replay, download recorded videos, reboot device, change system settings, etc; Our in-house developed free mobile APP on iOS and Android, will give you the freedom to access to the CCTV cameras while you are on-the-go.
---
Keep Your Video Records for a Longer Period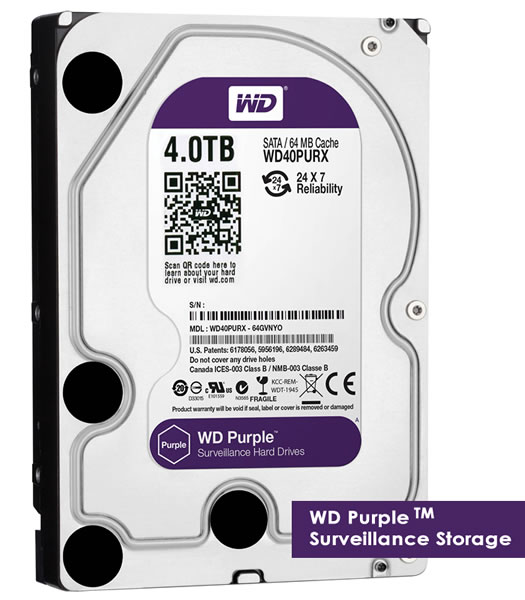 Tired of your existing security camera which can only keep video record in a MicroSD card for a few days, SafeTrolley's 1200I CCTV Camera packages can keep the video records for up to 12 months*!
With the video records stored in the highly durable Western Digital® Purple Surveillance Series Hard Disk which is dedicated for surveillance systems, your important video files are extra safe with you for the period as long as enough.
*1 CCTV camera in 1280×720 resolution, 4TB HDD, 24×7 recording
---
Lifetime Technical Support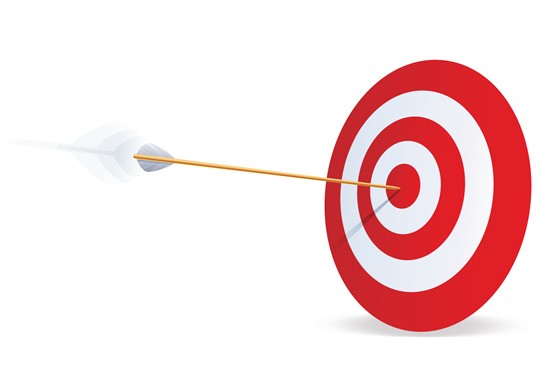 We are not merely a hardware seller, we are your partner and service provider on security solutions. On top of 2 years' product one-to-one exchange warranty for our SafeTrolley's 1200I CCTV Camera packages, we also provide the lifetime technical support! Even better, our lifetime technical support can be totally free of charge! (›› Read details here)
Maybe you just get your router changed, or you are using a brand new smart phone, or you want to enable your motion email alert setting, or other technical issues, don't worry, we are always here to help you out!
---

---