Original Article: http://www.straitstimes.com/singapore/more-people-taking-aim-at-neighbours-with-cameras. All rights reserved by SPH Singapore.In trying to gather proof of misdeeds, some are flouting rules as permit for their use is required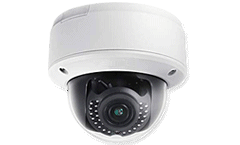 More HDB residents are turning to closed-circuit television cameras (CCTV Cameras) or wireless IP cameras to monitor their neighbours' misdeeds.
But some of them do not realise they have to first make a police report and get permission from their town council before they can set up such surveillance equipment.
Even then, the cameras can only be used for up to six months before they have to be taken down.
CCTV Camera For Singapore HDB
An officer manning the HDB branch customer service line confirmed that before setting up a CCTV camera, a police report has to be made. The town council should then be informed. Following that, permission from the town council may be obtained.
Said Mr Marvin Poh, public relations manager of the Ang Mo Kio Town Council: "The town council may issue permits for CCTV camera installations for harassment cases after police reports have been made."
The camera, he added, "must only capture the movements or activities happening within the boundaries of the owner's unit". This refers to the immediate area outside a residence, but not into a neighbour's home.
Late last month, Mr Ng Jun Wei, 28, found that a camera perched on his neighbour's window was pointing straight at his door. The undergraduate complained on the Ang Mo Kio Town Council (AMKTC) Facebook page of a violation of privacy.
Days later, his family put up their own camera.
The dispute started four years ago with mutual complaints of noise and has since escalated to claims of harassment and verbal abuse.
Both parties have lodged multiple police reports against each other.
Mediation has not helped.
Mr Ng's neighbour, a housewife in her 40s, said her family got permission for their camera late last month. Mr Ng said he has asked for approval for his camera, and is considering filing for a protection order against alleged harassment.
Criminal lawyer Rajan Supramaniam has seen a 20 per cent rise in residents installing cameras to monitor and gather evidence of misdeeds.
He sees about five to eight cases of neighbour disputes in a month, up from two to three cases a month two years back. He is also a volunteer at Meet-the-People Sessions in Hougang, advising residents on disputes. "There are guidelines that say you should not be pointing a camera into people's bedrooms, or homes. That would be a violation of privacy."
AMKTC bylaws state that written permission is required before anything can be installed on common property. Offenders may be fined up to $1,000.
Mr Supramaniam said cameras are permitted on a temporary basis and have to be removed after an issue is resolved. "The town council may give up to six months for the CCTV camera to be removed."
Such surveillance is also becoming a source of dispute. As of last November, about one in 10 cases before the Community Disputes Resolution Tribunals, a last resort when mediation fails, involved "surveillance" as a cause of complaint. A State Courts spokesman said surveillance includes observing a neighbour's movements in and out of a flat, or using a mobile device to record them.
Mr Supramaniam believes more can be done to raise awareness of the rules, which may prevent situations from escalating. For instance, town council staff could do regular inspections and take action against those without permits, even when there are no complaints.
Steeper fines could be imposed, he added, and notices displayed around neighbourhoods so residents are aware of the regulations.